Secret Clearance Sale


Exclusive 25% Off Super Secret Clearance Sale for My Collectibles Customers
As you may know, Collectibles Today (almost) NEVER discounts anything. When you first visit the sale page, it may be hard to tell the products are at least 25% below MSRP. That is, until you check the competition...
Visit the Secret Clearance Sale.
Collectible of the Day
Fit For A Princess: Princess Diana Shoe Figurine Collection - $24.99
The Hamilton Collection > Figurines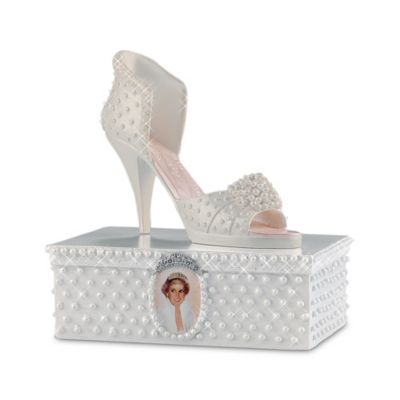 Known for her elegant style and stunning evening gowns, Princess Diana was a fashion icon like no other. Now, you can celebrate her unmistakable glamour with this first-ever Princess Diana shoe figurine collection, a Hamilton Collection exclusive! Your stylish journey begins with Issue One, Graceful. Soon your collection will continue with Issue Two, and additional Princess Diana shoe figurines, each a separate issue to follow.‡ Each figurine in this dazzling collection is inspired by one of Diana's most famous evening gowns. These limited-edition Princess Diana collectibles are expertly handcrafted of fine resin, hand-painted and adorned with glitter accents and sparkling simulated gems. Plus, each shoe figurine is removable from a matching "shoebox" display embellished with a breathtaking cameo portrait of Diana. These unique collectible shoe figurines make must-have Princess Diana gifts and keepsakes, so don't miss a step. Very strong demand is expected - order now!