Secret Clearance Sale


Exclusive 25% Off Super Secret Clearance Sale for My Collectibles Customers
As you may know, Collectibles Today (almost) NEVER discounts anything. When you first visit the sale page, it may be hard to tell the products are at least 25% below MSRP. That is, until you check the competition...
Visit the Secret Clearance Sale.
Collectible of the Day
The "Wings Of Power" 3D Dragon Hanging Sculpture - $179.95
The Bradford Exchange > Hanging Sculptures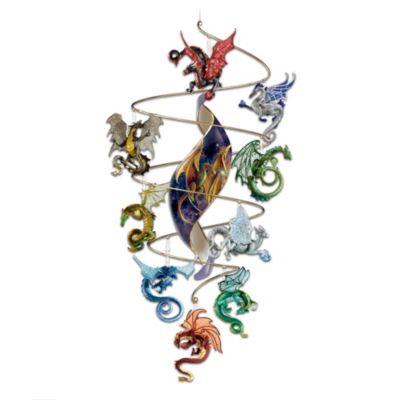 Fierce defenders of their lair, dragons could fell any foolish opponent with one strike of their lethal claws. Now, explore the legends that encircle these mighty beasts with the "Wings of Power" 3D Dragon Sculpture featuring 9 hanging, sculptural dragons and the art of acclaimed fantasy artist Myles Pinkney on a porcelain center spiral. An exclusive market premier, this magnificent dragon hanging sculpture is available only from The Bradford Exchange.Each handcrafted sculptural dragon in this hanging sculpture is hand-painted to showcase dramatic poses, flared wings and brilliant colors. From the black & red dragon to the blue & silver dragon, each distinctive figure is adorned with sparkling simulated jewels, iridescent paints and dazzling pave accents - no two are alike! At the center of this impressive sculpture is a fine porcelain spiral, edged in 22K gold and gloriously showcasing the acclaimed dragon art of Myles Pinkney. With a limited edition of only 5,000, strong demand is anticipated. Order now!