Secret Clearance Sale


Exclusive 25% Off Super Secret Clearance Sale for My Collectibles Customers
As you may know, Collectibles Today (almost) NEVER discounts anything. When you first visit the sale page, it may be hard to tell the products are at least 25% below MSRP. That is, until you check the competition...
Visit the Secret Clearance Sale.
Collectible of the Day
Precious Moments Disney Princess Figurine Collection: Disney Princess Home Decor - $39.98
The Bradford Editions > Figurines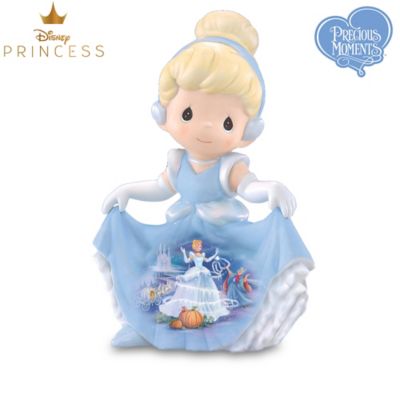 What could be more wonderful than a collection of Precious Moments® Disney Princess figurines that - for the first time - brings together little-girl dreams of a Disney Princess with the Precious Moments' message of loving, caring and sharing? Let the magic begin with Issue One, Precious Moments Forever Cinderella. Soon, you'll delight to Issue Two, Precious Moments Forever Snow White and additional issues of Precious Moments Disney Princess figurines, each a separate issue, to follow.‡The limited-edition Princess figurines in this collection are especially designed by The Bradford Editions. Each Precious Moments figurine is handcrafted of Heirloom Porcelain® with bisque finish and features hand-applied colors and a montage of Disney movie artwork. Makes an amazing addition to a Disney Precious Moments collection and it's a great Disney Princess gift. Heavy demand is expected for this Disney figurine collection! Don't miss out - order now!Fine collectibles, not intended for children.