Secret Clearance Sale


Exclusive 25% Off Super Secret Clearance Sale for My Collectibles Customers
As you may know, Collectibles Today (almost) NEVER discounts anything. When you first visit the sale page, it may be hard to tell the products are at least 25% below MSRP. That is, until you check the competition...
Visit the Secret Clearance Sale.
Collectible of the Day
Native American-Inspired Eagle Art Dreamcatcher: Dreams Of The Sacred Spirits - $125.00
The Bradford Exchange > Dreamcatchers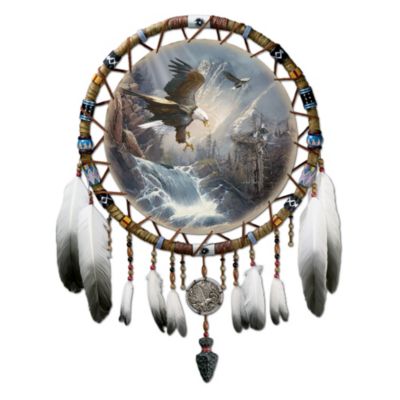 Tribal legend speaks of eagles as winged messengers that carry the tribe's sacred dreams to the spirit world on outstretched wings. Now, a collectible Native American-inspired dreamcatcher replica featuring award-winning artist Ted Blaylock's striking eagle imagery lets you salute these majestic leaders of the sky! Mr. Blaylock's exciting eagle art takes flight in this thrilling eagle art wall decor, only from The Bradford Exchange. This dramatically sized, yet lightweight dreamcatcher replica measures over two feet high and is presented on real leather hand-tied to the sculpted dreamcatcher frame with real leather lacing. The frame is hand-cast, hand-painted and adorned with Native American-inspired accents to capture the look of leather-wrapped wood, custom beadwork and more. Unprecedented demand is expected for this limited-edition dreamcatcher replica. Don't miss out - order now!