Secret Clearance Sale


Exclusive 25% Off Super Secret Clearance Sale for My Collectibles Customers
As you may know, Collectibles Today (almost) NEVER discounts anything. When you first visit the sale page, it may be hard to tell the products are at least 25% below MSRP. That is, until you check the competition...
Visit the Secret Clearance Sale.
Collectible of the Day
Deer Art Leather Wallet: The Buck Stops Here - $49.95
The Bradford Exchange > Men's Wallets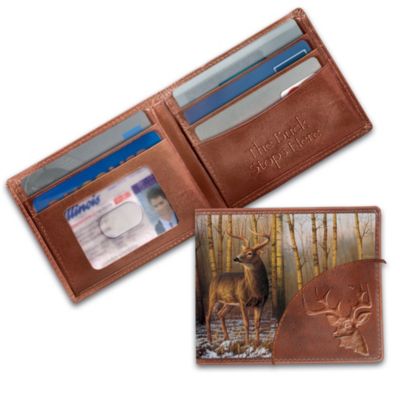 Nothing stops people in their tracks like a strong and powerful deer dashing by in the wild. Now you can celebrate this breathtaking creature with this striking deer art leather wallet, a custom design exclusively from The Bradford Exchange. This exquisite hand-tooled wallet is handcrafted in rich brown leather and ruggedly-designed. The front showcases a full-color recreation of an award-winning original deer portrait by Greg Alexander and a beautifully embossed deer bust. Embossed on the inside are the words, "The Buck Stops Here" along with ample pockets for cash and credit cards. Plus, a clear pocket window offers easy access to your identification. Show your fondness for the great outdoors, or it makes a thrilling gift for a deer hunter. High demand is expected and you won't want to miss out. Order now!