Secret Clearance Sale


Exclusive 25% Off Super Secret Clearance Sale for My Collectibles Customers
As you may know, Collectibles Today (almost) NEVER discounts anything. When you first visit the sale page, it may be hard to tell the products are at least 25% below MSRP. That is, until you check the competition...
Visit the Secret Clearance Sale.
Collectible of the Day
Elvis Presley: TCB Teddy Bear Collection - $59.99
The Ashton-Drake Galleries > Teddy Bears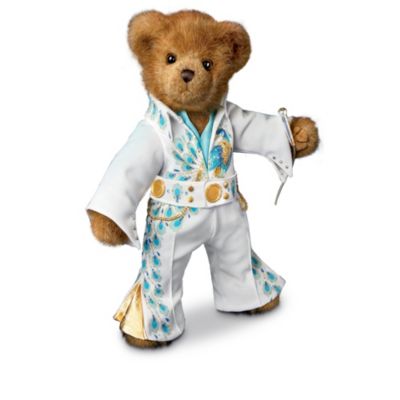 When Elvis® picked up a guitar and rocked his way to superstardom, he became everyone's teddy bear! Now the Bearington Collection - renowned for the highest quality collectible teddy bears - creates a tribute to the King of Rock 'n' Roll® with bears dressed in some of the most famous Elvis concert outfits ever! Brought to you exclusively by The Ashton-Drake Galleries, this fabulous collection is a unique Elvis Presley® tribute, starting with Issue One, VIVA The Teddy Bear, and then continuing with Issue Two, '68 Comeback Special, Issue Three, ALOHA from Hawaii and additional issues of collectible Elvis® costumed teddy bears, each a separate issue to follow.‡Each of the collectible Elvis Presley® teddy bears in this collection is licensed by Elvis Presley Enterprises, Inc. These superbly handcrafted plush bears are fully jointed for unlimited posing and dressed in a manner befitting The King®, many with simulated jewel trims and additional performance props like a microphone or a guitar. Plus, each bear has Elvis's® reproduced signature on the bottom of one foot for added authenticity. Don't delay - strong demand is expected for these show-stopping teddy bear Elvis fan gifts, so order now!