Secret Clearance Sale


Exclusive 25% Off Super Secret Clearance Sale for My Collectibles Customers
As you may know, Collectibles Today (almost) NEVER discounts anything. When you first visit the sale page, it may be hard to tell the products are at least 25% below MSRP. That is, until you check the competition...
Visit the Secret Clearance Sale.
Collectible of the Day
On The Go With Coca-Cola® Teddy Bear Motorcycle Figurine Collection - $29.99
The Hamilton Collection > Figurines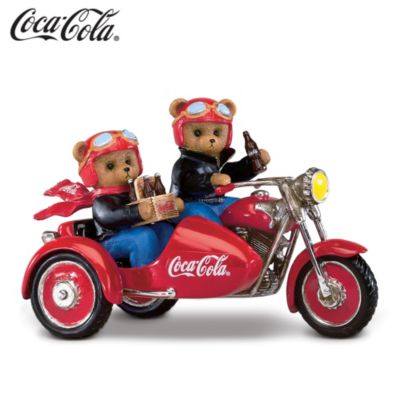 Ahhh! Enjoy some refreshment on the open road with this terrific Coca-Cola® collectible teddy bear figurine collection! These bikin' teddy bears are ready to cruise into some fun, riding astride their very cool Coca-Cola motorcycles, beginning with Issue One, Refreshment for the Open Road. Soon, your collection will continue with Issue Two, Take Off with the Refreshing Taste of Coca-Cola and additional Coca-Cola teddy bear biker figurines, each a separate issue to follow.‡Available exclusively from The Hamilton Collection and licensed by The Coca-Cola Company, each teddy bear figurine in this collection is wonderfully handcrafted and hand-painted, with tons of personality and lots of details: goggles, helmets, black leather jackets and shiny Coca-Cola red bikes, all decorated with Coca-Cola graphics and logos! A terrific celebration of friendship, motorcycles and Coca-Cola, they're just perfect for your Coca-Cola collection or to give as very special biker gifts! Order now!