Secret Clearance Sale


Exclusive 25% Off Super Secret Clearance Sale for My Collectibles Customers
As you may know, Collectibles Today (almost) NEVER discounts anything. When you first visit the sale page, it may be hard to tell the products are at least 25% below MSRP. That is, until you check the competition...
Visit the Secret Clearance Sale.
Collectible of the Day
Elvis: Rockin' Through The Year Collector Plate Perpetual Calendar Collection - $29.95
The Bradford Exchange > Calendars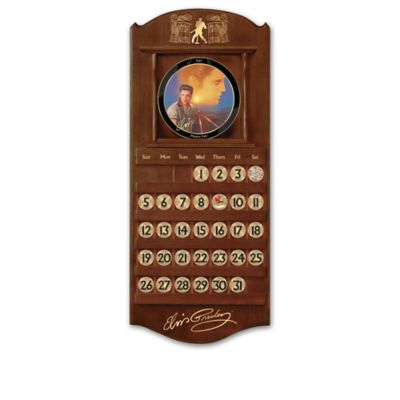 Whatever the day, whatever the year, it's always a good time to celebrate the King of Rock 'n' Roll™. Now you can join the party all year long with 12 months of Elvis®'s greatest hits. Introducing the exclusive Elvis Rockin' Through the Years Perpetual Calendar, featuring monthly porcelain collector plates with artwork by acclaimed artist Nate Giorgio. Your Elvis calendar collection begins with Issue One, the most current month. Soon your collection will continue with Issue Two and additional Elvis collector plates, each a separate issue to follow.‡ Plus, as part of your collection you'll also receive a FREE* custom hardwood display - a $75 value which will ship after Issue One.Available exclusively from The Bradford Exchange, each full-color collector plate in your Elvis calendar collection is crafted in fine porcelain and commemorates one of Elvis's greatest hits. Each is interchangeable and easily sits within the cherry-finished hardwood display, which is further accented with a golden image of Elvis, the music-note Gates of Graceland and his replica signature. "Gold record" date and special occasion tiles add even more sensation to the already rockin' presentation. So make your date with the King of Rock 'n' Roll, and don't be late! Strong demand is expected, so order now!