Secret Clearance Sale


Exclusive 25% Off Super Secret Clearance Sale for My Collectibles Customers
As you may know, Collectibles Today (almost) NEVER discounts anything. When you first visit the sale page, it may be hard to tell the products are at least 25% below MSRP. That is, until you check the competition...
Visit the Secret Clearance Sale.
Collectible of the Day
Spirit Of A New Life Native American-Inspired Wall Decor Collection - $39.95
The Bradford Exchange > Dreamcatchers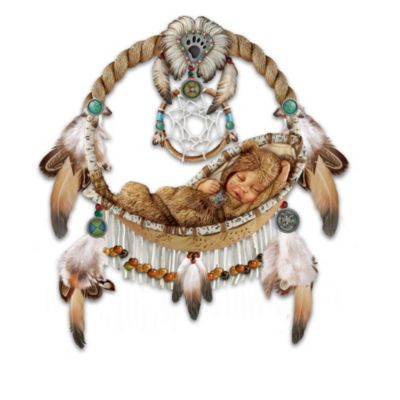 The traditions of the Native American guardian spirits are inspiring beyond compare. Now you can bring this fascinating symbolism into your home with this first-of-a-kind dreamcatcher replica collection with Native American-inspired icons. Your collection begins with Issue One, Li'l Bear Soon, your collection will continue with Issue Two, Li'l Howler, Issue Three, Li'l Eagle Issue Four, Li'l Deer and additional replica dreamcatchers, each a separate issue to follow‡Available exclusively from The Bradford Exchange, each charming collectible in this collection is fully sculpted of artist's resin, embellished with Native American-inspired icons and showcases a sleeping baby cradled in the frame of a replica dreamcatcher. Real feathers and wooden beadwork on leather strings add more delight to each issue. High demand is expected for this limited-edition home decor and you won't want to miss out. Order now!