Secret Clearance Sale


Exclusive 25% Off Super Secret Clearance Sale for My Collectibles Customers
As you may know, Collectibles Today (almost) NEVER discounts anything. When you first visit the sale page, it may be hard to tell the products are at least 25% below MSRP. That is, until you check the competition...
Visit the Secret Clearance Sale.
Collectible of the Day
Chicago Cubs Personalized Baby's First Christmas Ornament - $24.99
The Bradford Exchange > Ornaments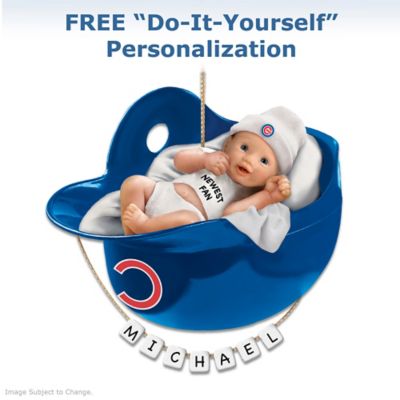 The world-famous Chicago Cubs™ have a lot of fans, but none quite as cute as this cheering charmer! We are proud to introduce the Cubs™ newest fan - a first-of-a-kind Chicago Cubs baby ornament celebrating your little cutie's first Christmas. To make the holidays even more special, this Chicago Cubs ornament even includes a FREE do-it-yourself personalization kit, so that your baby's name can be displayed as part of one completely adorable presentation.Officially licensed by Major League Baseball Properties, this unique Chicago Cubs Christmas ornament is available from The Bradford Exchange, and features a tiny newborn dressed like a true Cubs fan, and nestled in a baseball helmet. Masterfully handcrafted of artist's resin and hand-painted, this Chicago Cubs Christmas ornament sports team colors and logos too. What a perfect way to cheer on your Cubs, and your newest addition. Don't wait - order now!