Secret Clearance Sale


Exclusive 25% Off Super Secret Clearance Sale for My Collectibles Customers
As you may know, Collectibles Today (almost) NEVER discounts anything. When you first visit the sale page, it may be hard to tell the products are at least 25% below MSRP. That is, until you check the competition...
Visit the Secret Clearance Sale.
Collectible of the Day
United States Marine Corps Semper Fidelis Flag - $22.99
The Hamilton Collection > Outdoor Flags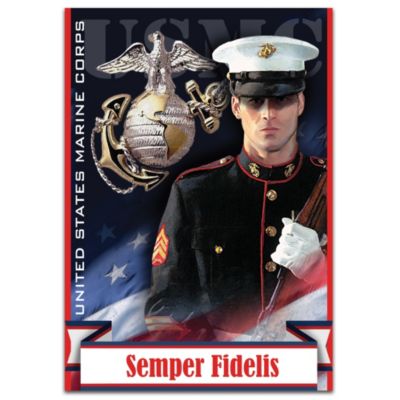 Display your love of country and support for those who courageously serve with this first-ever United States Marine Corps flag, exclusively from The Hamilton Collection. This stunning, full-color flag has a marine in full dress uniform standing at attention. Features the USMC symbol of an eagle, globe and an anchor. Old Glory proudly waves in the background. Reads, United States Marine Corps along the left side, with a banner across the bottom declaring Semper Fidelis, "always faithful."Semper Fidelis flag is an honoring statement of your patriotism. You'll appreciate the quality construction of durable, waterproof polyester. Flag is machine washable and fade resistant for years of enjoyment. Makes a thoughtful gift for a marine. High demand is expected. Order now!