Secret Clearance Sale


Exclusive 25% Off Super Secret Clearance Sale for My Collectibles Customers
As you may know, Collectibles Today (almost) NEVER discounts anything. When you first visit the sale page, it may be hard to tell the products are at least 25% below MSRP. That is, until you check the competition...
Visit the Secret Clearance Sale.
Collectible of the Day
"The Cat's Meow" Louis Comfort Tiffany-Style Vinyl Lamp - $59.95
The Bradford Exchange > Lamps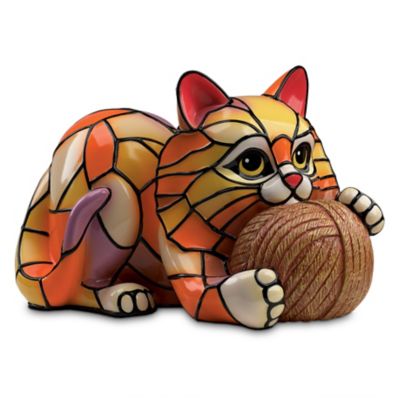 Cats brighten our lives and touch our hearts with their adorable personalities. Now, you can celebrate these friendly felines with a first-ever Louis Comfort Tiffany-style stained glass-inspired vinyl cat lamp, available exclusively from The Bradford Exchange.Inspired by the stained-glass artistry of Louis Comfort Tiffany, this kitten lamp is meticulously hand-assembled in high-quality translucent vinyl and infused with rich, lasting color that glows when illuminated from within. This tiny bundle of feline joy is playfully clutching a ball of "yarn" in its paws as its wide eyes glow with a sense of mischief. Plus, this cutie is striking even when not lit as the cat's custom-designed stripes and eyes glisten in natural light. Edition is limited, and strong demand is expected. Order now!