Secret Clearance Sale


Exclusive 25% Off Super Secret Clearance Sale for My Collectibles Customers
As you may know, Collectibles Today (almost) NEVER discounts anything. When you first visit the sale page, it may be hard to tell the products are at least 25% below MSRP. That is, until you check the competition...
Visit the Secret Clearance Sale.
Collectible of the Day
Unicorn Fantasy Art Christmas Ornament Collection: Set One - $39.99
The Bradford Editions > Ornaments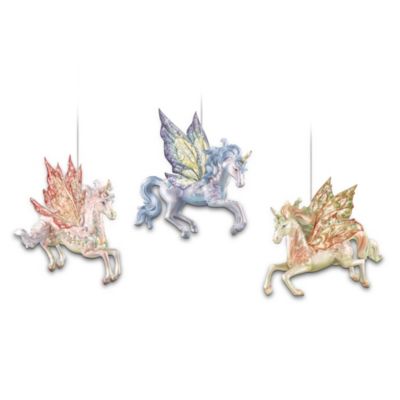 Enter a shimmering world of magical creatures with this limited-edition unicorn Christmas ornament set, only from The Bradford Editions. Each set of three beautiful winged creatures will fuel your imagination and refresh your spirit. This proud, prancing trio adds a touch of unicorn fantasy art to your cherished holiday tree.Glittering Illusions, Dreamscape Wonders and Flights of Fantasy are fully sculptural, handcrafted and sparkling with dozens of simulated gems. Best of all, each elegant unicorn boasts a pair of crystalline butterfly wings arrayed in glitter and embellishments. Flashing wings, flowing tails and shining unicorn horns are magical finishing touches. Strong demand is expected for these unique Christmas decorations, so catch them before they take flight. Order now!