Secret Clearance Sale


Exclusive 25% Off Super Secret Clearance Sale for My Collectibles Customers
As you may know, Collectibles Today (almost) NEVER discounts anything. When you first visit the sale page, it may be hard to tell the products are at least 25% below MSRP. That is, until you check the competition...
Visit the Secret Clearance Sale.
Collectible of the Day
Faithful Friend Quilted Tote Bag - $69.95
The Bradford Exchange > Tote Bags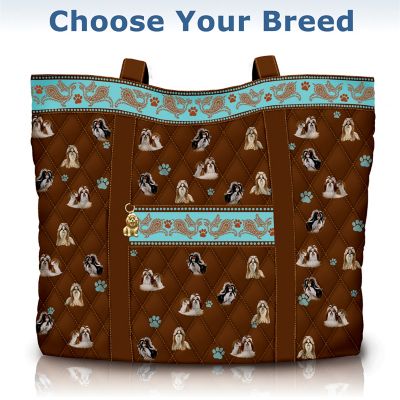 Your precious four-legged pal brings smiles to the faces everyone. If only you could take your adoring dog with you everywhere. Now you can with the fashionable Faithful Friend quilted tote bag, a custom-designed women's accessory available only from The Bradford Exchange. Choose a favorite breed, from Dachshund, Pug, Yorkie and more, to grace this chocolate brown carryall in a montage of playful poses, surrounded by pastel blue paisleys and paw prints. Expertly crafted of machine-washable fabric, the Faithful Friend quilted tote bag has a roomy interior with two convenient pockets, plus an outside zippered pocket that features a sculpted breed-specific golden-tone zipper pull. To help you stay as stylish as you are organized, you'll also receive 2 FREE cosmetic cases, each crafted of quilted fabric with handy zippers closures. Don't miss your opportunity to sport truly fetching fashion. Order now!