Secret Clearance Sale


Exclusive 25% Off Super Secret Clearance Sale for My Collectibles Customers
As you may know, Collectibles Today (almost) NEVER discounts anything. When you first visit the sale page, it may be hard to tell the products are at least 25% below MSRP. That is, until you check the competition...
Visit the Secret Clearance Sale.
Collectible of the Day
Lucky Irish Charm Fairy Figurine: Prosperity - $24.99
The Hamilton Collection > Figurines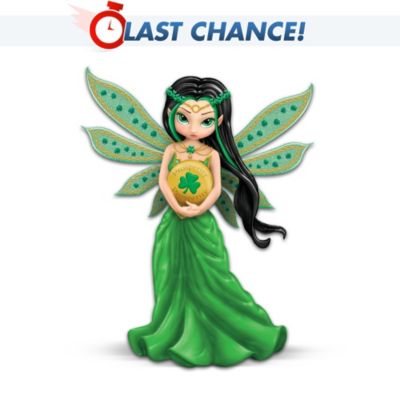 The luck of the Irish is coming your way, and she has a special gift just for you! Share in the blessings of the Emerald Isle with this first-ever lucky Irish charm fairy figurine by acclaimed fantasy artist Jasmine Becket-Griffith. This Irish lass carries a traditional Irish symbol, a golden coin with a wish of prosperity, that's removable so you can tuck it in your pocket for extra luck.This limited-edition Hamilton Collection exclusive is handcrafted of artist's resin and hand-painted for charming details, including the fairy's wide eyes - the artist's signature. This collectible fairy wears a flowing green dress and has green ribbons in her raven locks. Plus, her delicate wings are decorated with Celtic accents and shimmering glitter. Strong demand is expected from Jasmine Becket-Griffith fans, so order now!