Secret Clearance Sale


Exclusive 25% Off Super Secret Clearance Sale for My Collectibles Customers
As you may know, Collectibles Today (almost) NEVER discounts anything. When you first visit the sale page, it may be hard to tell the products are at least 25% below MSRP. That is, until you check the competition...
Visit the Secret Clearance Sale.
Collectible of the Day
Poker Dragons Hold 'Em Or Fold 'Em Figurine Collection - $19.99
The Hamilton Collection > Figurines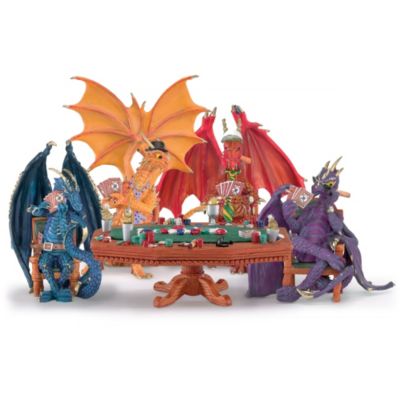 The fearsome fellas in this poker-playing dragon figurine collection are aggressive card sharks who guard their treasures with strategy, skill, and, of course, a little luck! And whether they're razing a kingdom or raising the ante, you don't want to be left out of the action! This high-stakes game starts off with Issue One, Holdin' Harry. But before long the gang is gonna need a place to play, so next comes Issue Two, the felt-topped poker table. Soon, Lady Luck will be smiling on your collection as three additional collectible poker-playing dragon figurines arrive, each a separate issue to follow.‡Available exclusively from The Hamilton Collection, this delightful collection of fantasy dragon home decor is sure to become the ultimate poker night conversation piece! Each figurine in this collection is intricately handcrafted and hand-painted in jewel-tone shades of scarlet, midnight blue, purple and gold. You'll love all the humorous touches and amazing details, from their visors and ties to their scaly wings and talons, and check out the real miniature playing cards and the poker chips spread on the poker table! This has to be the perfect collectible dragon lover gift, but it's also a limited-edition collection and these Jokers are wild! Don't wait until someone calls your bluff - order now!