Secret Clearance Sale


Exclusive 25% Off Super Secret Clearance Sale for My Collectibles Customers
As you may know, Collectibles Today (almost) NEVER discounts anything. When you first visit the sale page, it may be hard to tell the products are at least 25% below MSRP. That is, until you check the competition...
Visit the Secret Clearance Sale.
Collectible of the Day
My Dear Granddaughter Heart-Shaped Angel Pendant Necklace: Jewelry Gift For Granddaughter - $99.00
The Bradford Exchange > Women's Necklaces & Pendants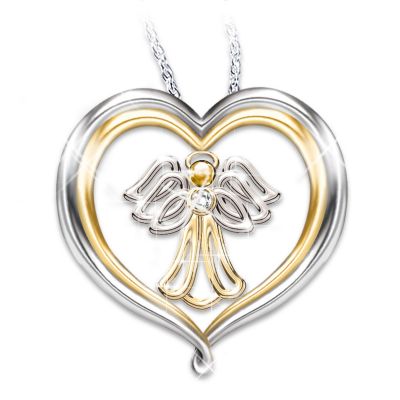 The bond between a grandparent and beloved granddaughter is precious. And a tender, praying guardian angel can help ensure that that unique relationship is protected for all time. Now, you can celebrate the assurance of heaven-sent love with a sterling silver heart-shaped angel pendant necklace for granddaughter with a guardian angel at its center whose praying hands hold a sparkling, genuine solitaire diamond.Express your love for a treasured granddaughter with this captivating angel jewelry gift, available only from The Bradford Exchange. This heart-shaped angel pendant necklace for granddaughter boasts gleaming 24K-gold plating inside the open heart design and on the angel's gown and halo. Makes a memorable keepsake or touch-the-heart jewelry gift for granddaughter. Heavy demand is expected, and you won't want to miss out. Order now!Suitable for ages 7 and over.