Secret Clearance Sale


Exclusive 25% Off Super Secret Clearance Sale for My Collectibles Customers
As you may know, Collectibles Today (almost) NEVER discounts anything. When you first visit the sale page, it may be hard to tell the products are at least 25% below MSRP. That is, until you check the competition...
Visit the Secret Clearance Sale.
Collectible of the Day
Jasmine Becket-Griffith Once Upon A Midnight Dreary Gothic Fairy Figurine Collection - $24.99
The Hamilton Collection > Figurines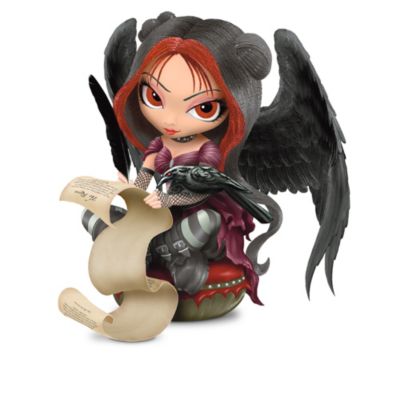 Experience "The Raven," like never before - through the eyes of acclaimed fantasy artist Jasmine Becket-Griffith with her first-ever Gothic fairy figurine collection inspired by the classic Edgar Allen Poe masterpiece poem. Each fairy in this collection wears romantic Goth attire of flowing dresses, and striped tights - Jasmine's trademark. Your collection begins with Issue One, Once Upon a Midnight Dreary. Your collection continues with Issue Two, Darkness There and Nothing More, and additional Once Upon a Midnight Dreary Figurines, each a separate issue to follow.‡This fantasy artwork collection is a limited edition and available exclusively from The Hamilton Collection. Each fairy figurine is handcrafted of artist's resin and hand-painted with attention to detail like demure wide-eyes and delicate facial features. Fairies also feature raven-like black wings, just like the poem that inspired them. High demand is expected from Jasmine Becket-Griffith fans, so order now!